Ferrometal mobile app available for download in app stores.
The application also allows you to browse products without logging in.
With a fast and accurate EAN code reader, you can easily find the products.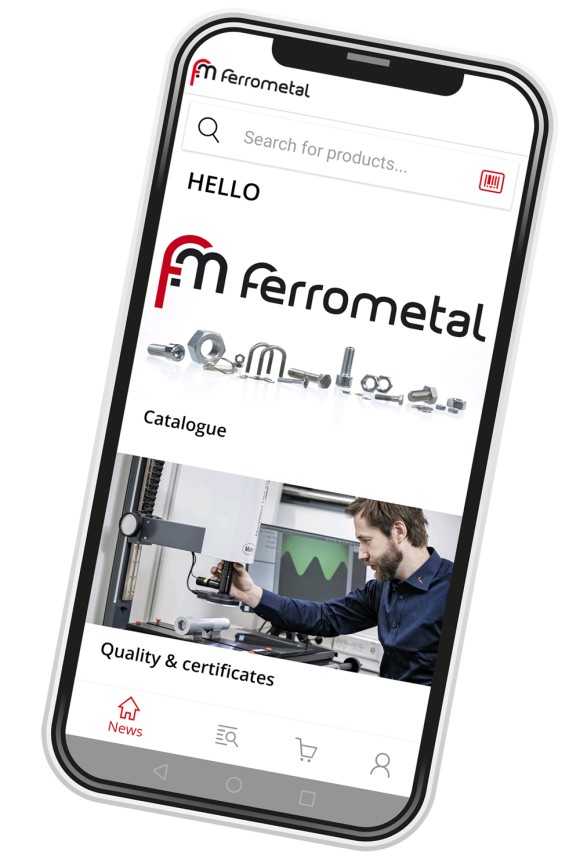 Business customers can log in with their own webshop IDs, making more available functions including:
● Available 24/7
● Availability information for all products
● Tracking of your own orders
● Select / change the delivery address on an order-by-order basis
● Convenient order templates to speed up recurring orders
● EAN barcode reader for fast replenishment and with ease.

Websites may store or retrieve information in the form of cookies in your browser. These can be anonymous statistical data, information about you, your settings or devices used to provide a personalized web experience or to make the website work as you expect it to.
We respect your right to the protection of your data. Therefore, you may choose not to accept certain types of cookies. An overview and the settings for the cookies we use and privacy policy can be found here.
By saving, you confirm that you have understood the specified settings for cookies and agree to them.