ProdLib Design Library for designers
Designers receive material about Fix master FIT resins, Fix master Toge concrete screws, Fix master MKT wedge anchors and SB-sets easily and user-friendly way through the ProdLib design of the library. ProdLib enhance the AutoCAD design by providing a realistic product models as well as comprehensive technical data and approvals in support of the design. Anyone who uses this software is of course FREE.
Prodlib installation instructions
DesignFiX Anchor Design Software
Designing anchoring with DesignFiX is fast and easy. From DesignFiX you will find Fix master Toge concrete screws, Fix master FIT anchor resins and Fix master MKT wedge anchors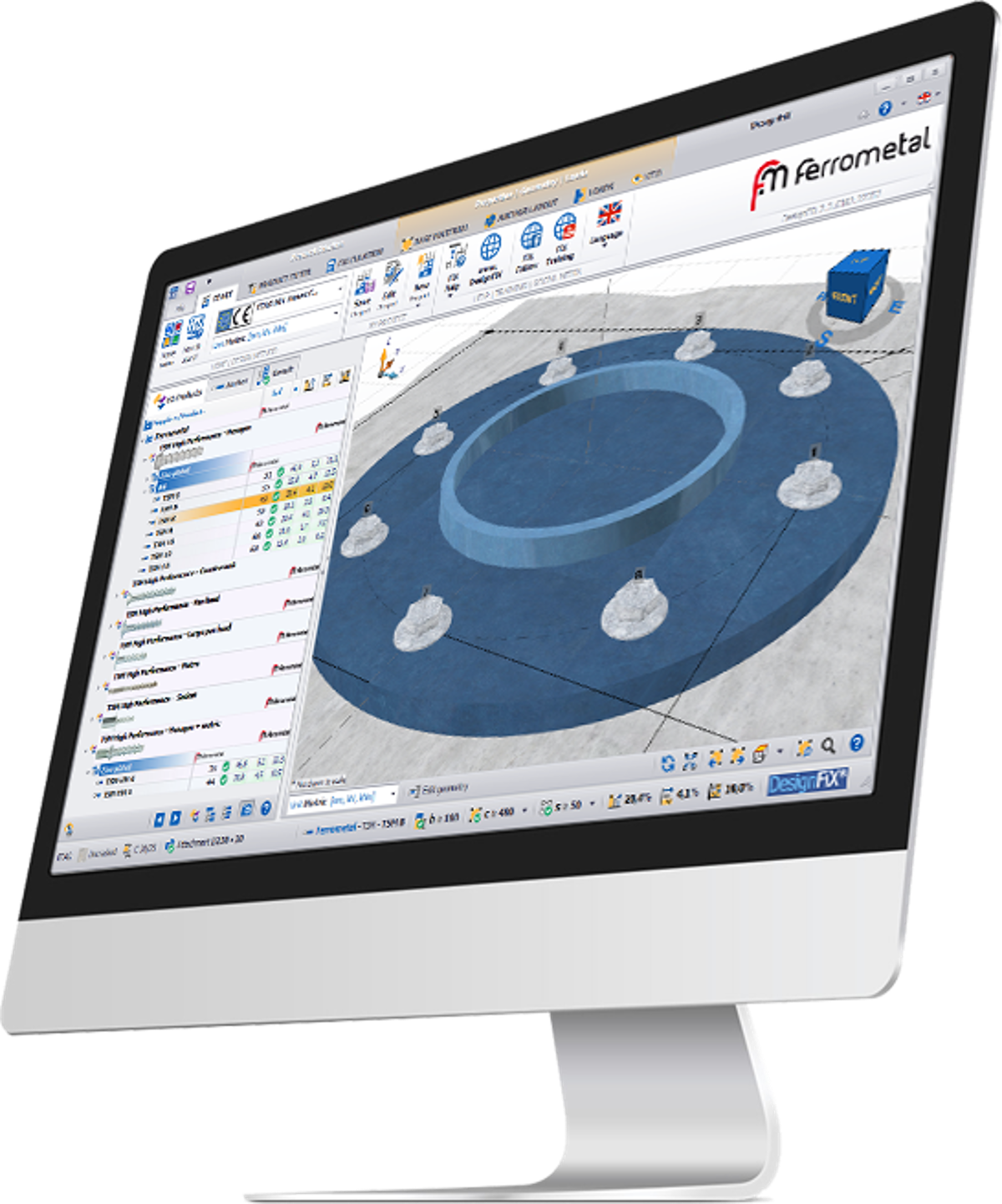 Fix master modeling and detailing tools to Tekla
New Tekla-tools designed by Ferrometal are now available for download from Tekla Warehouse! With new toold Fix master Toge concrete screws and Fix master FIT chemical anchors are easy to detail and place in to the model!
Read more about Tekla Warehouse here
Websites may store or retrieve information in the form of cookies in your browser. These can be anonymous statistical data, information about you, your settings or devices used to provide a personalized web experience or to make the website work as you expect it to.
We respect your right to the protection of your data. Therefore, you may choose not to accept certain types of cookies. An overview and the settings for the cookies we use and privacy policy can be found here.
By saving, you confirm that you have understood the specified settings for cookies and agree to them.